Dear Reader,
After years of mismanagement and outright deceit from Wall Street, thousands of individual investors have made the choice to take control of their investments. The Wealth Advisory is dedicated to bringing you the highest-quality investment research and strategies.
We're focused on dividend stocks because building a portfolio of income stocks is the easiest, safest, and quickest path to stock market wealth.
But that doesn't mean we'll turn down a great investment just because it doesn't pay dividends. Whenever and wherever we find great companies that can double or triple your money, we'll make sure you're set up for all the big wins!
And that's how Wealth Advisory members have seen so many double- and triple-digit gains:
219.66%

on The Boeing Company.

213.03%

on Alcoa Corporation.

152.43%

on Starbucks Corporation.

85.93%

on Micron Technology.

58.9%

on Alpine Global Premier Properties Fund.
And the second you sign up for The Wealth Advisory, you'll get...
One full year of The Wealth Advisory, 12 issues total. Our issues are jam-packed with new and exciting research on the hottest companies on the planet. Every month, I'll tell you about a new company that will help you grow your wealth in a serious way. You'll get the name of the company, its stock symbol, and specific instructions to help you invest for maximum profits.
Portfolio updates. As needed, I'll send you regular market pulse updates to let you know what's happening in the world of technology and to give you an up-to-the-minute analysis on each of my recommendations. If something big comes across my desk, you'll be the first to know.
Confidential Wealth Advisory alerts. Every day, I monitor the markets to keep a close eye on each of my recommendations. So, if something changes with any of our positions, you'll be the first to know. You're guaranteed to get at least one alert every week, no matter what's happening in the markets
Unlimited access to the private Wealth Advisory members-only website. You'll also get secure access to The Wealth Advisory member's website. This is where you'll find every issue, special report, action alert, and the complete Wealth Advisory portfolio.
Action alerts on the top stocks for each month. Every month, Wealth Advisory members get access to our top 10 stock picks for the month in both video and report form. These lists have consistently beaten the market ever since their inception. And they provide invaluable and actionable advice to boost short-term profits.
Free subscription:
World-class customer support. Whenever questions or problems arise, you can give The Wealth Advisory's support staff a call. You'll receive immediate live help Monday through Friday between 9:30 a.m. and 4:30 p.m. (ET). And if you email us with a question or concern, we'll respond personally.
My Ironclad Guarantee
At The Wealth Advisory, I'm aware of the growing number of do-it-yourself investors who are taking control of their personal finances. In fact, my partner at The Wealth Advisory and I are two of them.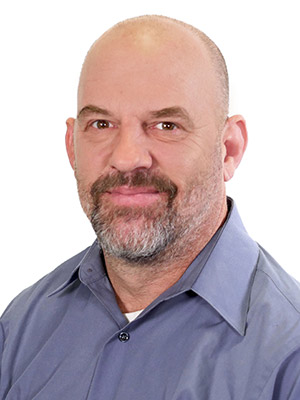 If you don't already know me, allow me to introduce myself: My name is Brit Ryle. Over the past 20 years, I've generated over $4 million in gains, and there's no telling how much money those who listen to me have made.
In fact, my streak of success has led to appearances at conferences like the MoneyShow and in countless radio interviews.
My expertise has also appeared in two best-selling books: Hot Trading Secrets and The Small-Cap Investor.
Not only that but my income-generating ability has also led me to Angel Publishing. That's where I divulge my closest-held profit secrets through The Wealth Advisory, which is an investment service that's outperformed 90% of hedge funds for more than five years running. And we've outperformed the S&P 500 by more than seven times over the past decade.
After traditional financial planners and Wall Street advisors utterly failed to protect investors in the 2008 crash, I realized that most people could manage their assets better on their own.
I founded The Wealth Advisory to show individual investors that they can do better than mutual fund managers and financial advisors — much better.
I'm not telling you this to toot my own horn but instead to show you that I've paid my dues in developing the kinds of income-generating strategies that even some of the world's top analysts aren't privy to.
I want to help bridge the income gap between the haves and the have-nots.
I want every person in the country who's willing to listen to have the opportunity to secure a financial future that they can be proud of.
I want investors to retire in comfort and to not have to worry about outliving their savings.
Whether you're currently retired or are saving for retirement, it's never too late to start growing your wealth.
Here are what some real members of The Wealth Advisory community had to say...
I think our members' stories speak for themselves. They say by joining The Wealth Advisory, you're taking your first step toward true financial independence.
But I know in this world of "fake news" and "alternative facts" that it's tough to trust anyone or anything. So, I want to put your worries at ease by offering a completely risk-free trial of The Wealth Advisory.
The Wealth Advisory has helped folks all over the world grow their wealth so consistently that I want to make it a no-brainer to join.
So I've made sure there's absolutely no risk or obligation for you.
Today and today only, we're offering a six-month free trial!
Simply become a member and give The Wealth Advisory a try for six months.
And take that time to decide whether or not The Wealth Advisory is right for you.
Get to know it. Get to know me. And get to know my assistant, Jason Williams.
You'll have full access to all the members' resources the entire time. You can log in to the private members' site, check out all the special reports, watch the videos, and view every update we've ever posted.
If you find that The Wealth Advisory isn't what you'd thought, let me know. I'll refund every penny that you've spent on the subscription — no questions asked.
Any information, reports, and, of course, any profits you've received courtesy of my service will be yours to keep.
But once you see how easy it is to use the investment tips and tricks that I've compiled over my decades in the market, I'm confident that you'll realize how valuable The Wealth Advisory will be to you.
A single trade could cover the membership dues 10 times over.
And there's no telling how much you could make in the coming years.
To your wealth,
Briton Ryle
Investment Director, The Wealth Advisory
Limited-time guaranteed lowest subscription offer. Please sign me up for one year of full access to The Wealth Advisory at the lowest price possible: $99 for an entire year. I understand that I'll have six months to see if The Wealth Advisory is right for me. And if I decide to cancel during that time, I'll receive a full refund — no questions asked.