Jason Williams here...
And I want to congratulate you!
Simply by getting to this point, you've done more than 99% of people.
You've shown a willingness to take control of your financial destiny.
You've shown that you're not willing to accept low stock market returns...
And you've shown that you're ready to step into a world with much, MUCH higher potential:
The $214 billion world of angel investing!
Thanks to Congress's landmark HR 3606 legislation, this world is now open to you.
And thanks to Main Street Ventures, you're going to have expert help every step of the way.
Every single month, I'll help you find the hottest, highest potential angel investment deals out there.
Every single month!
Look, my track record speaks for itself.
I've made tens of millions of dollars for my clients as a Wall Street banker and as a private investment advisor.
I have a full-time research team and access to multiple proprietary financial databases that cost tens of thousands of dollars.
I have CEOs and startup founders constantly reaching out to me and offering investment opportunities.
In other words, I have an enormous unfair advantage against other investors.
In the past, I used that unfair advantage to help the rich get richer.
But now, I'm going to use it to help YOU get richer.
All my expertise, experience, and vast networks will be put to work for you!
In fact, as a founding member, you're going to have two deals rushed to you the second that you join.
Each one of these tiny companies is on the verge of explosive growth, meaning that every $100 invested could grow to be worth $10,000, $100,000...
And even $1,000,000+ in exceptional cases.
This is a once in a lifetime opportunity. It's your entry into an elite club full of people like:
Mark Bezos — Who is worth over $7 billion thanks to his angel investment in Amazon.


Ron Margolis — Who made tens of millions as an angel investor in Starbucks.


And David Cheriton — Who is now worth over $1 billion thanks to early shares in Google.
Of course, it's no surprise that early investors in Amazon, Starbucks and Google have done well — but that's just the tip of the iceberg.
Because, here's the amazing thing about angel investing:
The companies you invest in never have to go public!
You can make enormous profits from private companies without ever needing a stock market listing.
Each one of these folks cashed out with private market acquisitions:
Joseph K., who says his startup shares are now worth "just under $100 million."


Susanne P., who reports that she's walking away with $6 million, even after paying California taxes!


And Kurt R., who's also looking for tax advice — this time on his $17 million startup windfall.
And that's just a tiny sample...
More and more startup success stories are popping up every single day.
Check out:
Jack F. of Austin, Texas, who says he's making $2 million a year thanks to an ownership stake in a private business.


Or Corbin S. of Las Vegas, who reports that his non-stock investments just netted him $130,000 — in a single month!


And then there's Jake R. of New York City, who says he enjoyed a $2 million lump sum from a private business sale — at the age of 22!
Because of HR 3606, YOU could be the next success story.
That's why I created Main Street Ventures...
And it's why I can't wait to see you become a founding member.
Here's everything you're about to get when you join today:
Deal Dispatches:
(Value $395)
As soon as they pass our scrutiny, you'll get angel deals rushed to your inbox. Each one includes:
Name and details on the company
How it passes the TAB system, and:
Step-by-step instructions for investing through a secure digital platform
In almost every case, these deals take less than five minutes to invest in — and under $100.
Angel Insider Video Podcasts:
(Value $395)
Every single month you'll get a live video breaking down the hottest angel investing opportunities for regular Americans.
I'll give you updates on previous deals... examine opportunities LIVE on camera... and I'll also share tricks of the trade I gleaned from my many years on Wall Street.
You'll even see interviews with CEOs and startup founders!
Angel Investing Master Class:
(Value $1,200)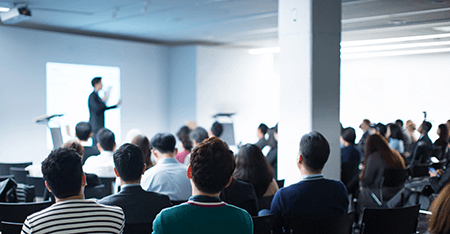 These 4 modules are designed to rapidly make you an angel investing master!
Rules to Riches: A complete overview of the HR 3606 legislation. We explain the rules in clear, easy-to-understand terms — so you can evaluate deals yourself.
Deal Hunter Pro: A quick start guide to the secure online databases that host angel investing deals.
Zeroing in on Winners: This is your TAB system cheat sheet! A blank TAB system form that you can print or fill out digitally, to evaluate every opportunity you come across.
Portfolio Management Pro: Diversifying across multiple deals is BY FAR the best path to angel investing millions — and that's exactly what this module shows you how to do.
VIP Private Archive:
(Value $395)
As soon as you join, you'll get a password and username for our VIP private archive.
That's where you'll find reports like:
"Profit Fortress: How to Legally Pay ZERO Taxes on Your Angel Investments"
Here, you'll see exactly how to legally keep your hard-earned profits safe from the tax man. This is the same strategy used by Mitt Romney to pile up tens of millions, tax-free!
"Backdoor Billions: The Loophole That Gives You Access to Non-HR 3606 Investments"
This bombshell report shows how to access a select group of angel investments that are out of reach to everyday Americans — EVEN if they know about HR 3606.
"Become a Cash Out King: How to Reap Huge Profits on Private Investments WITHOUT an IPO"
This report breaks down multiple strategies for cashing out of your angel investments WITHOUT an IPO, including the "private trading floor" where shares in startups are bought and sold.
VIP Member Services
We hold our member services team to the same ultra-high standards as our financial analysts.
They have an intimate knowledge of what we do and are standing by to help YOU.
If you ever have any question or concerns, you can contact them Monday through Friday by phone or 24/7 by email.
You'll get a special direct phone line the moment that you join.
BONUS REPORT FOR FOUNDING MEMBERS
"Extreme Profit Stocks: Make Big Money With What Used to Be 'Billionaires-ONLY' Investments"
(Value $249)
This is your exclusive guide to buying Extreme Profit Stocks, which cost as much as $315,000 for a single share — for under $100!
You'll see how to buy into: a fleet of ocean liners... a real estate firm that dominates the wealthiest zip code in America... and a multi-billion dollar insurance company that pays out MASSIVE dividends.
The value of this incredible package is well into the thousands.
When I was on Wall Street, I would routinely see big banks pay $10,000+ for this level of information.
But this isn't for the big banks-
It's for you.
Which is why, as a founding member of Main Street Ventures, you're not going to have to pay anything close to that.
If you join today, your price is a special $1,499 per year.
And as I mentioned in the presentation, angel deals under HR 3606 have limited availability!
So to insure that all our members have a fair shot at getting into deals, I can only accept the first 450 people to step forward today.
If you're seeing this page, you're one of those people.
But don't click away, or you could risk losing the special founder's discount — In fact, you might never have another chance at becoming a member of Main Street Ventures again!
And there's zero risk in trying it out, because you'll be protected by our Iron-Clad Double Guarantee.
Guarantee One:
When you join today, you get our industry-leading six month money-back guarantee.
If you're not instantly thrilled with Main Street Ventures, just say the word, and we'll provide a full refund.
Now, I'll be shocked if that happens... given that either one of your first angel deals could easily hand you a six-figure windfall and then some.
But even if you do refund, you'll be able to keep every single report, deal dispatch, and bonus resource you receive today.
Guarantee Two:
If you don't get at least six angel deals with the chance to double your money or more this year...
I will give you another year of Main Street Ventures 100% FOR FREE.
Simply call the VIP concierge customer service, request the extra year, and it's yours.
That is a one-of-a-kind guarantee.
Either you have the chance to multiply your money hundreds of times over... Or my team and I will work for you for FREE for an entire year.
This is a chance to change your life and there is absolutely no time to waste.
I truly believe every investor is at an intersection.
One path takes you to rapidly-shrinking returns in the traditional stock market...
Which could be as low as 1% after accounting for inflation and fees.
The other path takes you to the red-hot world of angel investing. The world where the most exciting new businesses in the world are being founded, funded...
And used to claim enormous fortunes by those with the courage and foresight to get in early.
This is the real deal!
When I was a banker at Morgan Stanley, I literally saw billion-dollar fortunes being forged from angel investments.
And I don't know how to state this any stronger:
Angel investing is the future.
This is your invitation to be a part of that future.
To not only have a shot at outrageous millionaire-making returns... but to be a pioneer.
To back medical technologies that will save lives...
Robotics technologies that will advance the way we live and travel...
And astrophysics technologies that will usher in the age of space travel.
If you go down this path and find it isn't for you — no problem. I will happily refund you.
The stock market will still be there waiting for you.
But if you skip this opportunity...
You could miss the wealth creation event of a lifetime.
You could miss out on being an early investor in the next AirBnB, Uber or Spotify.
So give it a shot today.
Walk down the path of angel investing.
I can't wait to walk with you.
All you have to do is choose your package and type your information in the secure order form below.
Jason Williams
Investment Director, Main Street Ventures
Complete Your Order by Submitting the Form Below!
Do you have any questions or are you having problems ordering?
Speak to a representative by calling (toll-free) 877-303-4529
OFFER CODE:

MSV-327-880
When you subscribe to Angel's Main Street Ventures with your credit card, you'll be billed that subscription choice rate. Every 12 months thereafter, we will automatically bill your card the lowest renewal rate we offer. With this auto-renewal feature, you'll lock in the lowest available price and guarantee that you'll never miss an issue or a recommendation of Main Street Ventures. This auto-renewal feature does not obligate you in any way; you may opt out of auto-renewal at any time after this purchase. And you may still cancel within the first six months to receive a refund. To "cancel subscription" or "stop auto-renewal", simply contact us by phone (877-303-4529) during regular business hours, or online at any time by emailing us at customerservice@angelpub.com, with reference to Main Street Ventures.