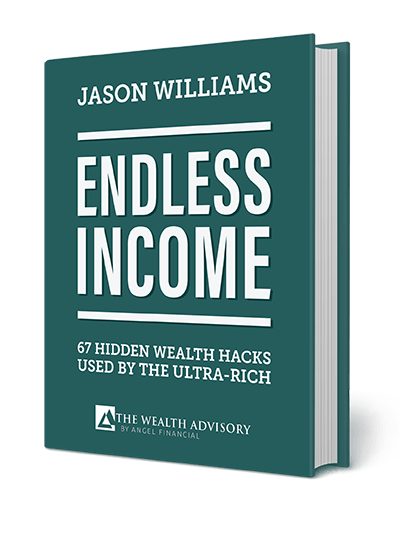 LIMITED TIME OFFER:

Claim a FREE copy of
ENDLESS INCOME:
67 Hidden Wealth Hacks Used by the Ultra-Rich
Written by a former investment banker, here's some of what you'll see in this bestseller:
The two words that could make you $15,000. On page 12, you'll discover two words you can say to your financial advisor that will add an estimated $15,000 to your retirement.
Use this 18th century invention to get rich while you sleep. Francis B., from Vancouver, Canada, uses this old-world idea to make $17–$20,000 every single month. On page 17, you'll see exactly how to join him! Plug this in and watch it spit out cash 24 hours a day, seven days a week.
Do you use a credit card regularly? You could be owed $4,592, $8,294, or even $19,329. If you meet one simple requirement, getting paid is as easy as filling out a one-page form. Find out how on page 13.