Gold is ripping toward all-time highs. And you can ride its greatest bull run ever with:
Five Gold Miners That Could Each Hand You Gains of up to 4,000% or More!
What if I told you there was a chance you could turn just $500 into $20,500...
Not once...
Not twice...
Not even three times...
But FIVE times over the course of the next six months?
Look, what I'm about to show you is a risky opportunity.
I'm going to come right out and say that.
And even though I'm extremely confident that it will pay out big time...
There is a possibility that it won't go my way.
But with the chance to turn $500 into $20,500...
Or $20,500 into $102,500...
Or even to become a millionaire off of gold...
This is absolutely a risk I'm willing to take.
And I think you'll be willing to take that risk too... After you see what I'm going to show you today.
Because at this very moment, we are in the greatest gold bull run in history.
The coronavirus epidemic...
The trillions of dollars of economic stimulus...
And the volatility in the markets has created the perfect storm for gold.
The government's official inflation numbers are 4.2%.
But just go to the gas station, just go to the grocery store.
We all know that real inflation is much, much higher.
I mean, gas is up 10%.
Food prices are the highest they've been in eight years.
Everything is getting more expensive.
The last time we saw conditions like this was all the way back during the Great Recession from 2008 to 2012.
And you know what happened to the price of gold back then?
It jumped 100%.
Which is good.
But it's not going to make anyone a millionaire.
The real money is made with gold miners.
The companies that are pulling that gold out of the ground and bringing it to market.
When gold prices go up, it can cause these companies to skyrocket.
Just like it did for Alamos Gold...
Which climbed 377% between 2008 and 2011.
Or for Iamgold Corp...
Which returned 600% to lucky investors over the same period.
And then there was this baby.
A 1,148% gain on New Gold Inc...
That would have turned $2,500 into $31,200!
And that's just a few of the huge gains that happened during gold's last major bull run.
But get this:
Between 2008 and 2012, the government printed $1.8 trillion dollars in quantitative easing money.
But in 2020 alone the Federal Reserve printed $4 trillion dollars.
That's $256,000 being printed every minute.
And one out of every four dollars you have in your wallet right now didn't exist before last year.
This means we could be on the brink of a gold event at least four times as big as what we saw a decade ago.
And if you missed out back then, well, this is another shot at capturing life-changing gold gains.
Because there are five miners that I'm zeroed in on right now that have huge profit potential.
Each of them is trading for around $5.
But here's why I'm so confident that each of these could return as much as 4,000% or more starting in the next six months:
Because every one of these five companies has staked its claim on what some are calling the greatest gold deposit ever discovered in history.
Initial survey results indicate that this deposit could contain as much as $80 billion worth of gold —
Which would be the largest deposit ever discovered.
But most incredibly, five companies own the best mineral rights to this area.
And just as gold is reaching all-time highs, these miners are set to start drilling.
The minute that happens, I expect their share prices to go through the roof.
And $500 into any of them could hand you a payday of as much as $20,500...
Perhaps more.
But time is of the essence.
It is critical that you get into these plays before they start drilling.
And today, I'm going to show you how.
My name is Luke Burgess.
I'm the director of Precious Metals Research at Angel Publishing.
You may have seen my research published on heavyweight sites like 321Gold.com and Kitco, or maybe you've heard any one of my numerous radio interviews.
I've rubbed elbows with some of the greatest minds in gold exploration — people like Rick Rule, Robert McEwen, Eric Sprott, and Shawn Ryan.
And I have the numbers of over a dozen mining CEOs and geologists in my phone.
I've used my connections and resources to help guide my readers through some of the greatest gold returns in history.
Just look at some of their stories:
$59K Profit!!!
Hi Luke — wanted to thank you for your recommendations for the last two years. I currently have about $195,000 invested in your recommended stocks and after thinning my winning position in GNI and WTZ, I have made a profit of $59,222.41. I have kept track of all trades and decided to calculate the totals today. Thanks again and you can use this email if you so desire.
— Jerry L.
Bought an RV!
I was sitting in my RV and realized there would be no RV if it wasn't for you. Thank you, thank you, and thank you!
— Cyndi H.
Financial Life-Changer!!!
Luke — I want to thank you for the heads-up. Did the necessary due diligence and looks more like a grand slam than a home run to me. Large position established over the last few weeks, see some institutional buying showing up here and there... could be a financial life-changer here. Keep doing what you're doing, finding the microcap specials! Thanks again. Regards.
— Ray C.
$30,000+ Profits!
I have already made $30,000+ and have been a member of your newsletter for a little over a year. Keep up the good recommendations. Thank you.
— Ben H.
Simply put, I've been able to put myself firmly in the middle of every single gold bull market over the last two decades...
And uncover the junior mining companies that could ride that run to double-, triple-, or even quadruple-digit gains.
But nothing compares to the massive opportunity we're about to witness.
Because I believe the price of gold could climb as
high as $6,500 over the next few months...
Maybe even $10,000!
Right now, we have a "perfect storm" of conditions.
At the beginning of the coronavirus pandemic, the government printed over $4 trillion.
That's trillion with a capital T.
To put that in perspective, over the course of the entire Great Recession, between 2008 to 2012...
Guess how much the Fed printed in quantitative easing money?
Just $1.8 trillion.
Think about that:
Four times as much money was added to the U.S. money supply in three months than was added over four years!
Meanwhile, the official statistics are telling us inflation isn't really something we need to be worried about.
In fact, the Labor Department recently reported that the inflation rate was around 4.2%.
Which might be true for the narrow band of products and services that the government uses to measure inflation.
But look around.
It's easy to see that real inflation is much, much higher.
For instance, look at what's happened to commodity prices over the last year and a half:
Lumber: +265%
Gasoline: +182%
Brent Crude +163%
Heating Oil: +107%
Corn: +84%
Copper: +83%
Silver: +65%
Sugar: +59%
Platinum: +52%
Natural Gas: +43%
And for those of us who still do our own grocery shopping, we can see with our own eyes that prices just keep going up.
But these are just the warning shots.
Over the next year, inflation is going to get much worse.
That's because just as the government was printing $4 trillion last March, everyone was hunkered down in their houses.
They weren't going out to eat, they weren't traveling, and they weren't spending.
So even though all this money was being added to the U.S. money, nobody was spending it.
You see that sharp drop-off in 2020?
That means the amount of circulating dollars in the U.S. economy plummeted during the pandemic.
Because nobody was spending anything, inflation was kept at bay.
But the economy is opening up now.
People are going back to their old spending habits.
They're going out to eat, going on vacation.
But they're doing it with an extra four trillion cheaply printed dollars.
It's simple supply and demand.
With so many more dollars floating around, everything is just going to keep getting more expensive.
Combine that with low interest rates — which the Fed just announced will stay near zero through 2023...
And the dollar is set to lose even more of its value.
But don't just take my word for it.
Even the insiders can see the writing on the wall.
Central banks around the world are buying as much gold as they can to hedge against the massive inflation that's about to hit!
China is racing to amass 150 tonnes of gold over the next few weeks.
Hungary has tripled its gold reserves.
And India's gold imports have surged to their highest level in eight years.
The central banks know what's coming.
And a crash in the dollar won't just affect America.
Since it's the world's global reserve currency, if the dollar crashes the entire global financial system will be affected.
That could be an economic catastrophe...
But none of this should be a reason for us to worry.
Because for those lucky investors who can see what's coming, this is an opportunity to not just avoid disaster...
But to make unprecedented wealth.
And actually come out of this whole boondoggle richer.
Potentially much richer.
Because right now, today, you have the chance to take part in what could be the single greatest gold discovery in history.
Because:
In a remote area of northeastern Canada...
A father-son team discovered what could be a $100 billion gold bonanza!
Al and Kevin Keats come from a long line of gold prospectors.
For decades, their family has hiked virtually every inch of the island of Newfoundland...
Searching for the gold that would make them rich.
But the last time a major gold deposit was found on the island was all the way back in 1976.
And nobody would have blamed them for hanging up their boots and moving on to other things.
But sometimes tenacity pays off — big.
Because last year, in the middle of the cold Canadian winter, Al and Kevin stumbled onto this boulder:
And with one swing of their pickaxe, the Keats kicked off what the Toronto Star is calling a "gold rush" of epic proportions.
Because hiding inside this boulder are some of the richest, purest veins of gold ever discovered.
Gold is usually buried in formations of quartz.
And the quality of a gold deposit is measured by the amount of gold per ton of quartz.
The higher the number, the easier and cheaper it is to extract the gold.
Up until now, the highest-grade gold mine in the world came in at 58 grams of gold per ton.
But this boulder?
It clocks in at a whopping 261 grams per ton.
Which means this is by far the densest gold deposit ever discovered.
But it gets even better.
Because this boulder is just the tiny fingertip of a much larger underground deposit buried beneath the ground.
Initial survey results have pegged the total amount of gold buried in this remote stretch of Newfoundland to be at least 10 million ounces.
Now let me show you how much money that translates to.
Right now, gold is hovering around $1,772 an ounce.
That means — at the very least — we're looking at over a $17 billion money pot.
But what will happen as inflation really starts to bite?
The price of gold will skyrocket as investors flee from cash into hard assets.
I expect this to push the price of gold to at least $6,500.
Which would make this gold deposit worth $65 billion.
And if gold climbs to $10,000, like some analysts are already predicting?
Well, that math is easy.
That would make this a $100 billion gold discovery.
You wanna know the crazy part?
These numbers I'm throwing out could very well be conservative estimates.
Because as soon as word got out about the Keats' discovery, gold mining companies started lining up to stake their claims on the land.
And they didn't even initiate exploratory drilling programs until late 2020.
Which means we're still in the early days of exploration.
There could be a potential 15, 30, even 40 million ounces of the purest, highest-grade gold in the entire world...
Still waiting to be discovered!
So it's no surprise that dozens of companies are racing to stake their claims on this remote stretch of Newfoundland wilderness.
Because with hundreds of billions of dollars at stake...
Whoever gets to the gold first stands to make themselves — and their investors — richer beyond their wildest dreams.
Which is why:
By placing a stake in just a few small gold mining companies, you'll have the chance to turn every $500 into as much as
$20,500 or more!
The last time investors had a shot at an opportunity like this was all the way back in 2006.
That's when a massive gold deposit was discovered in the steep, cloud-soaked mountains of the Cordillera del Condor, a region of southeastern Ecuador.
At a mere five million ounces, this gold discovery was only half as big as the one unfolding in Newfoundland right now.
But for Aurelian Resources — the small mining company that made the discovery — those five million ounces of gold turned into a 6,566% payday...
As its share price skyrocketed from $0.60 to $40.
And for the savvy investors who got in on the ground floor of Aurelian, they had a chance to turn $500 into $33,330.
Now are you starting to see why I'm so certain that this Newfoundland gold discovery could turn every $500 into up to $20,500?
At only half the amount of gold, Aurelian's mining operation handed investors a 6,566% return.
But there's at minimum 10 million ounces of gold hiding in Newfoundland's hills.
So to say that investors have the chance to claim a 4,000% return may actually be a conservative estimate.
In reality, the returns have the potential to be even bigger than they were with Aurelian.
Because Aurelian's gold was lower-quality, clocking in at a grade of just 10–20 grams per ton.
But like I mentioned before, Newfoundland's gold comes in at a ridiculous density of 261 g/t — 10–20 times better than what was discovered in Ecuador!
In other words, more gold can be extracted...
At a cheaper price.
Which means the companies that will be raking in money hand over fist, with higher profit margins and less costs.
Simply put, this Newfoundland gold deposit is shaping up to be the gold jackpot of the century.
And will make a lot of people very rich.
And don't think for a minute that I'm the only one who sees the writing on the wall:
Some of the richest gold explorers in the world are pouring millions of dollars' worth of their own money into Newfoundland
as we speak!
Eric Sprott, the famed gold financier and Canadian billionaire, has gone "all in" according to the Financial Post...
Spending more than almost $300 million of his own money to acquire shares in over two dozen small mining companies that are staking claims on the gold-rich Canadian wilderness.
According to the Post, he believes these small miners are about to strike the mother lode.
And Eric Sprott is rarely wrong.
Over the past four decades, he's made a fortune investing in tiny gold explorers right before they explode in value.
The last time he made such a bold move was all the way back in 2014, when he bought a multimillion-dollar stake in a little no-name miner called Kirkland Lake.
At the time, it was trading right around a dollar per share.
And it had recently acquired the mining rights to a piece of desolate land outside the town of Bendigo, in southeastern Australia.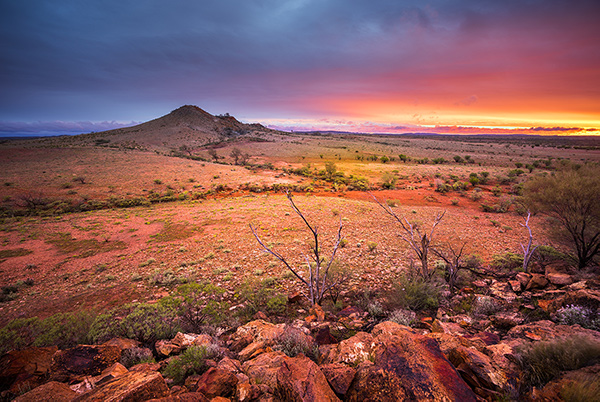 But hidden under that piece of dusty Australian ground was a gold deposit that would come to be known as the "Swan Zone."
At 30 g/t, the gold inside the Swan Zone was some of the purest and highest quality gold that had ever been found.
And it propelled Kirkland Lake's share price into the stratosphere.
Climbing from $1 all the way to $53...
A 5,200% gain that would have turned $500 into $26,500.
But this latest discovery in Newfoundland leaves the Swan Zone in the dust.
At 261 g/t, the grade of this gold is over FIVE TIMES better than the Swan Zone!
So it's no wonder that Eric Sprott has cashed out $129 million worth of his shares in Kirkland Lake and traded the hot, dusty Australian desert for the icy hills of Newfoundland.
He's joined by Robert McEwen, another titan of the gold world.
McEwen built his company — GoldCorp — into the fourth largest gold producer in the world...
Before selling it to Newmont Mining Corporation for $10 billion.
Now McEwen is making a multimillion-dollar bet that Newfoundland will be the gold play of the century.
And buying up stakes in multiple junior miners that will be pulling this gold out of the ground.
But of course, even though there are dozens of companies converging on this small piece of Canadian dirt...
There are five tiny junior miners that I believe will capture the lion's share of the profits...
And turn a small investment into a
real-life fortune!
Junior miners are tiny exploration companies that typically weigh in at under a $500 million market cap.
Their small size makes them riskier but also offers much more upside than the larger mining stocks.
Not just that, but junior miners are much more nimble than the bigger players.
They're willing and able to explore more far-flung, low-probability land...
And when they do find something, well, it can cause their share price to explode.
That's exactly what happened with Aurelian and Kirkland Lake, which both started out as junior miners but turned into multibillion-dollar juggernauts.
What's more, junior miners offer the most important element in investing there is:
Leverage.
Just a tiny increase in the price of gold can allow a junior miner to make more money, have better cash flow and profitability...
And in turn, it can cause their share price to go through the roof.
According to Mining.com, just an 11% increase in gold prices can translate into 30% more cash flow for a mining company.
In other words, investing in junior miners during a gold bull run gives you the chance to multiply the returns of gold many times over.
For example, since 2015 — when the current gold bull market began — gold mining stocks have doubled the returns of gold bullion.
And in just the past two years, the earnings per share of the top 10 gold mining companies have almost tripled.
And that's the big boys.
The smaller junior miners usually do even better.
Just take a look at what happened back in the late 1970s.
The United States economy was hamstrung by stagflation.
To stop the bleeding, investors flocked to gold.
And between 1976 and 1980, the price of gold shot up by 514%.
Increasing from just over $124 all the way to $614.
As expected, the big mining companies saw their share prices skyrocket:
Newmont Mining climbed 182%.
Homestake Mining soared 258%.
And Hecla Mining paid out a whopping 935% return to investors.
As good as those are, though, they can't hold a candle to what the junior miners did.
Just look at these returns:
Steep Rock — 47,211%
Mineral Resources — 69,066%
Wharf Resources — 139,900%
Azure Resources — 217,900%
And the crazy part is gold was $614 an ounce back then.
Now it's pushing $2,000.
And that's real value, not some inflated number like fiat currency is.
Which means these junior miners are going to be making even more money than their forefathers could even dream of!
Especially since — right now — we're seeing the same setup as we saw in the 1970s.
Back then, before gold ripped to all-time highs, the price plummeted by 40%.
But look at this:
Before beginning its current bull run, gold dropped 40%.
And on a macro level, we're dealing with many of the same conditions as we were during the '70s, namely high inflation and a hangover from years of loose fiscal policy.
Which means if these conditions hold, and the price of gold continues to follow the same pattern...
We could see it easily climb 514% again.
Which would put gold at over $6,500 an ounce!
To put it plainly:
All-time-high gold prices plus the largest gold find in decades equals:
One of the biggest millionaire-making opportunities in the entire history
of gold investing!
In the gold game, it's all about getting there first.
You get the best land, at the cheapest prices, and usually, the most gold.
As we speak, there are five small exploration companies that got to Newfoundland first...
And are about to capture the vast majority of this buried wealth.
Gold Explorer #1
This first company was the first of the first movers.
When Al and Kevin Keats made their incredible discovery, Company #1 immediately offered an extraordinary sum to buy the land rights from the father and son prospectors.
As a result, this company now owns 1,500 square kilometers of Newfoundland dirt, right in the bullseye of this massive gold deposit.
Because of that, its initial drill results have been spectacular.
In two thick veins stretching 8 kilometers, this company has identified some of the richest gold-filled rock geologists have ever seen.
According to the company's head geologist, its land is shaping up to be a potential second "Swan Zone" even bigger than the one in Australia.
And he should know.
After all, he was one of the lead geologists that found Australia's Swan Zone in the first place.
And according to him, this land is teeming with "free gold" that is virtually spilling out of the rock the minute a drill touches down.
So with results like that, it's no wonder that Eric Sprott — the famed gold investor — has bought up a 41% stake in this company.
He knows what's coming.
And if it's good enough for Sprott, it's good enough for me.
Gold Explorer #2
The second company owns 23,600 hectares of prime drilling acreage and has already put down over 30 exploratory drill sites.
And their initial drill results have been breathtaking, with some of the highest-grade gold of anyone.
And if I had to bet on a team that could get that gold out of the ground quickly and profitably, I would put my money on these guys.
Combined, their leadership team has over 150 years of experience in the resource game.
The chairman of the board has scaled not one, but two mining companies to nine-figure valuations.
The first one was a diamond exploration company that he eventually sold to De Beers for $305 million.
His second was a silver company that in 2011 was sold to New Gold Inc. for a cool $180 million.
And there's no reason this time will be any different.
Right now, this small explorer only has a $12 million market cap.
Which means if it rises to only a fraction of the value of this man's previous companies, we could still be looking at up to a 10-times surge in value.
And if that happens, the returns for ground-floor investors could very well blow past 4,000%.
Gold Explorer #3 and #4
The next two companies are also backed by Eric Sprott.
Combined, he's poured an additional $12 million of his own money into these two explorers.
What makes each of them unique is their strategy.
While neither of them control as much land as the other companies on this list, they've expertly positioned themselves along a fault line known as the Dog Bay Line, or DBL.
It's a massive gash in the face of the Earth, carved out of gold-rich volcanic rock, that extends over 100km across the whole of Newfoundland.
Normally to find gold buried in the ground, you have to drill hundreds of meters down, deep into the rocks.
This process is expensive and it can take a long time.
But this fault line has already exposed a lot of the rock that these two companies would be drilling into.
This expedites their exploration projects and allows them to start mining their gold quicker and cheaper.
So while their land holdings are smaller, they should be able to get more gold cheaper and sooner than their competitors.
In fact, this strategy is already bearing fruit.
In just the first two drill drops, one of these companies has already pulled up gold at a grade of 1,000 g/t.
Almost five times the average in the area!
And considering the second of these two companies is similarly positioned, I expect their results to be similar.
Which means one thing, and one thing only:
Money — for the company and potentially for the lucky investors who get in on these guys before it's too late.
Gold Explorer #5
And the fifth company is led by a man who Popular Mechanics has called "the world's most successful prospector."
A man who first revolutionized the art of mushroom foraging — yes, you heard me right...
Before turning his eyes to gold prospecting.
His innovative use of drones, big data, and self-made soil analysis machines has already helped him discover seven million ounces of gold in the Yukon Wilderness of northern Canada...
An amount worth $10 billion!
But now, he's turned his attention to Newfoundland.
Using the same techniques that have already helped this legendary prospector unearth a $10 billion fortune...
Company #5 was able to find gold-rich land that the explorers had overlooked.
It's already snapped up one of the largest tracts of land in this area — as much as 1,381 square kilometers.
But it's not done yet.
This company is continuing to buy up land for pennies on the dollar that everyone else has written off.
And again and again, after buying the land, it inevitably finds what Junior Mining Network has called "anomalies" of rich, gold-filled rock.
Simply put, "the world's most successful prospector" seems to be living up to his name.
And while this company may be one of the most undervalued plays in Newfoundland right now...
With the amount of land it's purchased, at such an affordable cost, and with what seems like so much gold buried within it...
Company #5 may very well be the biggest winner of this whole thing.
And could generate unprecedented wealth for investors.
As we speak, each of these five companies is still in the exploratory drilling phase.
But so far, they've all demonstrated superlative results.
And the minute they begin mining and start pulling this gold out of the ground in a real way...
I expect their share prices to skyrocket overnight.
And each of these companies could very well be valued in the billions in less than a few short months from now.
Which is why it's critical to get in today while this is still a ground-floor opportunity.
To help you, I've prepared a special investment dossier called "The Newfoundland Jackpot: 5 Gold Explorers That Are About to Get Rich."
Inside, I'll reveal everything you need to take advantage of this rapidly developing opportunity.
You'll discover the ticker symbol of each junior miner.
I've also included a detailed breakdown of their leadership teams, as well as an analysis of their land holdings and drill results.
I've included everything you need in order to make an informed decision.
I think this is a once-in-a-lifetime opportunity to potentially become a gold millionaire.
But ultimately you'll have to decide whether or not the risk and reward are worth it to you.
But I think "The Newfoundland Jackpot: 5 Gold Explorers That Are About to Get Rich" will make the decision easy.
The best part is you can claim it today, completely free of charge.
All I ask in return is that you accept a risk-free trial membership to my investment research service called Junior Mining Trader.
Joining Junior Mining Trader is like joining me on an international treasure hunt.
Like I mentioned, I routinely travel to some of the most far-flung regions in the world, like the mountains of Albania...
The desert canyons of Mexico...
Or the hinterlands of Canada.
My goal?
To find the next mining jackpot.
And it's not just gold I'm looking for, either.
Vanadium, silver, lithium, copper — I'm on the hunt for all of it.
And when I'm not poring over drill results, I'm meeting with prospectors, geologists, and mining entrepreneurs from across the entire world.
My job isn't easy but it is straightforward.
I'm not a registered investment advisor, and I'll never ask to manage your money or charge you interest.
I'm an analyst...
Which means I'm only here to find the mining plays that can make you money. Period.
I don't take fees or kickbacks from these companies to recommend their stocks…
I simply share the ones that I think have the best chance to make you rich.
No ifs, ands, or buts.
So every month, I'll send you the best opportunities that I've discovered.
It could be a gold mining company in Canada…
Or a lithium explorer in Argentina.
But no matter what, all the plays I send you share one thing in common:
Huge profit potential.
After all, my research service is called Junior Mining Trader, which means I focus solely on the tiny miners...
Each of which offer a potential 10–20-times return on investment.
This is your ticket to the international treasure hunt that is rare-earth mining.
As a member of Junior Mining Trader, here's everything you're going to get:
Twelve monthly issues of the Junior Mining Trader newsletter
Every month, you'll receive a detailed breakdown of the mining stocks I've been investigating.
I designed these monthly publications so you can go as much into the weeds as you want.
I'll explain drill results, analyze the geology of the mines, and get into all the other technical details.
Of course, if you don't care about getting super technical...
Each edition will also include a quick, easy-to-understand summary, including the ticker symbol of the company I'm recommending, plus recommended entry and exit prices.
No matter which path you choose, each monthly edition will give you all the info you need to set yourself up for enormous profit opportunities.
And when it is time to exit these plays, you'll receive:
Junior Mining Trader Profit Alerts
Whenever it's time to exit our positions, I'll send you a quick email alert.
You can also choose to receive these alerts by text message, so you'll never miss them — even if you're on the go.
The world of junior mining exploration is fast and furious, and these alerts mean you'll never miss out on fast-moving profit opportunities.
Online Model Portfolio and Membership Site
Immediately after you join, you'll receive an exclusive log-in code to the Junior Mining Trader membership site.
This is where you'll be able to see a model portfolio of all our open and closed positions.
You'll also be able to access all your reports, as well as watch any of the exclusive interviews I do with geologists, mining CEOs, and prospectors.
And if you ever have any questions, you'll also have access to our:
VIP Customer Service Team
You can reach them 9 a.m. to 5 p.m. EST Monday through Friday by phone, and 24/7 by email.
We want to make your membership to Junior Mining Trader one of the best experiences of your life.
So don't hesitate to reach out if you need help, or if you just want to say hi.
Plus, when you join Junior Mining Trader today, I'm also going to send you two FREE bonus reports.
Each will reveal another exciting — and potentially very lucrative — opportunity for you to become a rare-earth millionaire.
Bonus Report #1: "Element V-23: The Vanadium Killer?"

Lithium batteries are all the rage.
But they aren't perfect.
Aside from their tendency to catch on fire, the lithium-ion batteries like in your cellphone lose their ability to recharge over time.
That means lithium batteries aren't exactly ideal for operations like Elon Musk's Gigafactory.
Fortunately, there's an alternative to lithium for large-scale energy storage operations.They're called vanadium redox flow batteries.
And if you haven't heard about them yet, you will very soon.
That's because vanadium redox flow batteries are safer than lithium-ion batteries, can last longer, and... here's the real kicker... can be recharged infinitely!
That means unlike lithium batteries, vanadium redox flow batteries NEVER need to be replaced.
And of course that could be an absolute game changer for the energy storage industry.
The VRFB market is growing by leaps and bounds right now. According to QY Research, the VRFB market was valued at $320 million in 2018. But by just 2025, it's projected to reach $4.25 billion for a CAGR of 38.3%.
After months of research, I've uncovered one company that is best positioned to leverage a booming VRFB market. This company does everything from mining and processing raw materials to developing and marketing VRFB technology to consumers.
In this report you'll find the No. 1 stock for anyone looking to invest in vanadium to leverage a blossoming vanadium redox flow battery market.
Bonus Report #2: "Profit off Peruvian Copper"
From our phones and computers to plumbing pipes and heavy machinery, copper is in — or has helped produce — virtually every product we own.
And Peru — one of the most copper-rich countries in the world — is the gift that just keeps on giving.
Roughly an eight-hour drive from the capital city of Lima, high up in the Andes mountain range, a tiny company has unearthed a massive copper deposit.
It's been operating in this area since 2017 and has turned this copper mine into one of the most profitable copper mines in the world.
This company's share price already went on a 263% price tear early last year, before COVID interrupted operations.
Only a small portion of the copper has been pulled out of the ground…
Which means there is still a lot of runway left to go.
While this play might not be a 10-bagger, I expect that it could easily hand out another 200% or even 300% gain to investors who get in now.
So just to recap:
Here's everything you're going to get when
you join Junior Mining Trader today!
First off, I'm going to send you "The Newfoundland Jackpot: 5 Gold Explorers That Are About to Get Rich"
These companies could spike any day now, so I recommend you open this report immediately.
I'm also going to send you two FREE bonus reports:
BONUS #1: "Element V-23: The Vanadium Killer?"
BONUS #2: "Profit off Peruvian Copper"
You'll be set up for enormous potential profits with these three reports.
But that's just the beginning.
Because when you join today, you'll also receive:
12 monthly editions of the Junior Mining Trader newsletter — Each month I'll send you a new, exciting junior miner to invest in. I'll give you a detailed write-up of each company, as well as recommended entry and exit prices.
Junior Mining Trader Profit Alerts — When it's time to exit, I'll send you an alert via text or email. I'm going to be with you every step of the way on the path to (hopefully) a ton of resource riches.
Online Model Portfolio and Membership Site — This is where you can access all your reports, our model portfolio of open and closed positions, and interviews with CEOS, geologists, and rare-earth investors.
VIP Customer Service Team — If you have any questions, our member services team is here to help you. Reach them Monday through Friday by phone or 24/7 by email.
Now, I'm sure you're wondering:
How much will it cost to join
Junior Mining Trader?
The short answer is:
Not as much as you would think.
Especially considering that immediately after joining, you'll receive "The Newfoundland Jackpot: 5 Gold Explorers That Are About to Get Rich" which will reveal the five gold explorers that could each turn $500 into $20,500...
$2,500 into $102,500...
Or $5,000 into $205,000!
And don't forget:
I constantly travel the world to unearth the best mining opportunities out there.
I literally hold the dirt in my hand before I recommend any of these investment opportunities.
Neither that amount of profit potential nor that amount of time, energy, and expertise comes cheap.
In fact, I could probably charge $10,000 for Junior Mining Trader and it would still be worth it.
But don't worry.
Because today you can join without paying even half of that.
This Newfoundland gold discovery is developing so rapidly, and there's so much money at stake…
That I would hate for you to miss out on this because of cost.
That's why — as an exclusive offer for you today — I've dropped the price of Junior Mining Trader to the lowest we've ever offered it.
If you join right here, right now, you can claim a year of membership for just $1,999.
That's an 80% discount over what I should be charging.
And if you want to lock in this all-time low price, you have to join today.
And why wouldn't you?
Especially since:
Your membership is protected by our 90-day full money-back guarantee!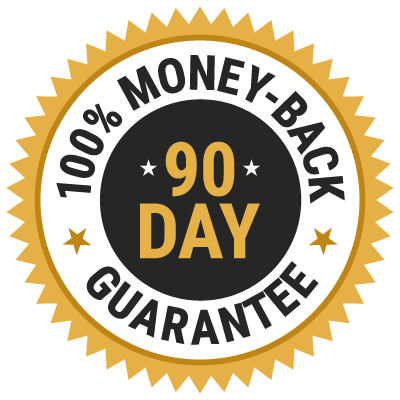 Yes, you heard me right.
You have a full three months to take Junior Mining Trader for a test-drive.
You have a full three months to see how the gold miners I've spoken about today perform...
Plus, all the other opportunities I'm going to send you over the next 90 days.
Remember, I'm incredibly confident that these companies will skyrocket.
In as little as three months' time.
But if for some reason you aren't absolutely convinced that Junior Mining Trader can help you set yourself up for amazing profit opportunities month in and month out...
Then all you need to do is contact our member services team and they'll give you a full refund of your subscription fee.
It's that simple.
So now the choice is yours.
Do you want to accept my risk-free trial offer and learn about the five Newfoundland gold explorers that could mint a new generation of millionaires...
Or will you let this once-in-a-lifetime gold discovery pass you by?
I think the decision is easy.
Click the button below to be taken to our 256-bit encrypted and SSL-secured order page where you can enter your payment details.
Talk soon,
Luke Burgess
Editor, Junior Mining Trader